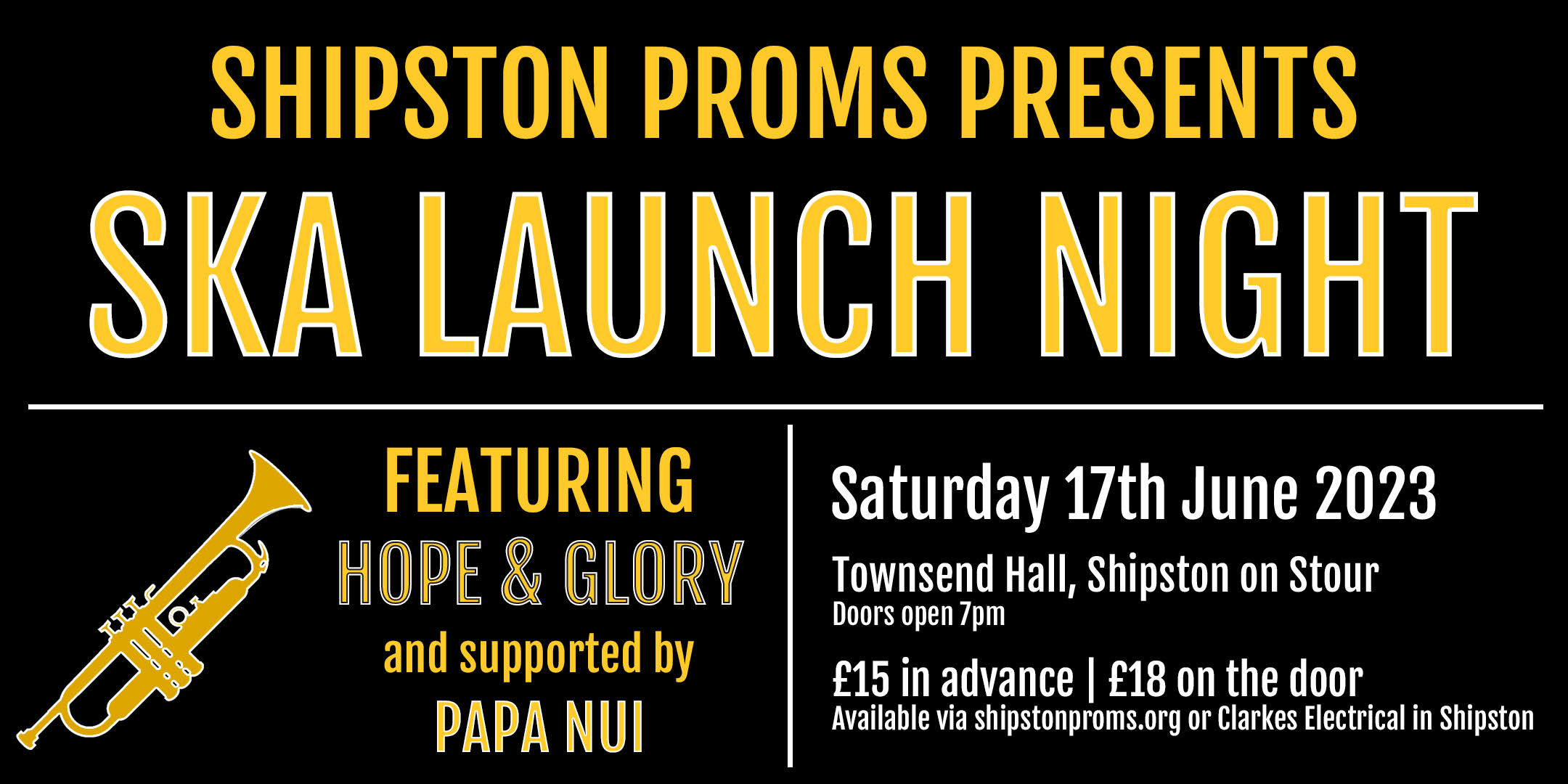 SKA Launch Night – Saturday 17th June
​
Ska, reggae, opera, acapella, swing, rock n roll, dance, jazz, blues and more. That's what's on offer at this year's Shipston Proms next month.
As a tribute to the late Terry Hall of The Specials two ska influenced bands Papa Nui and Hope & Glory will launch our Opening Night at Townsend Hall. Oxford based Papa Nui will bring their own original ska music to the stage whilst West Midlands Hope & Glory pay tribute to the 1980's ska and Two Tone scene with music from Madness, the Beat and of course The Specials. Grab your pork pie hats and get ready for a Night of Fun!
Book online now here