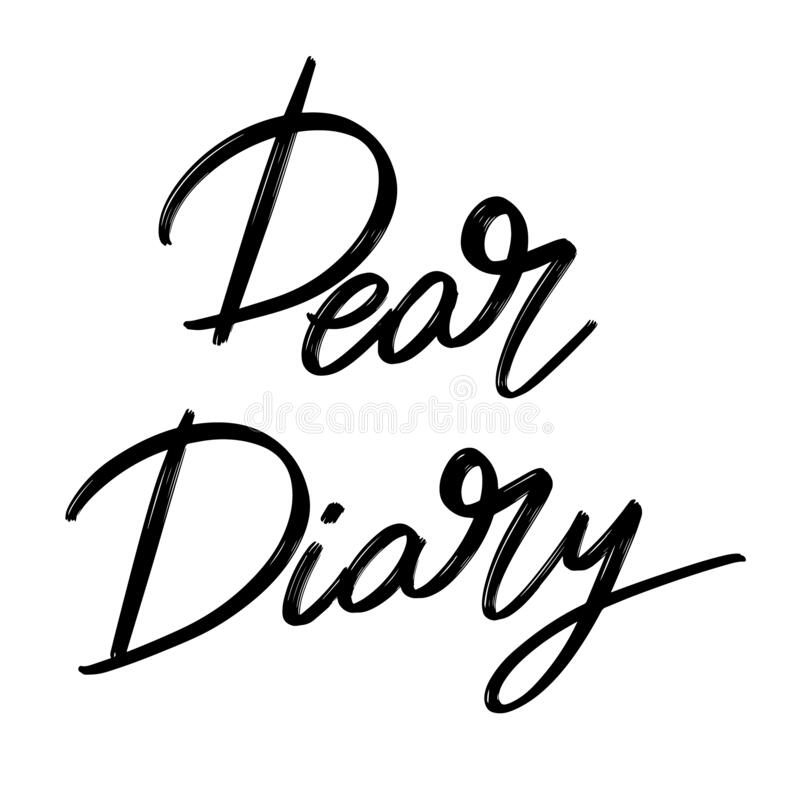 JUNE 2022
Drum roll…………the Shipston Proms fortnight is almost upon us! With over 40 different acts we feelwe have a Proms to remember.
We are delighted to welcome Josie Kemp as another new member of our committee. Josie has been involved in various festivals over the years and we are thrilled to have her expertise.
Throughout the planning of this year's Proms, people have been so supportive and remarked on how much they have missed the music over the last couple of years. We have been touched by the support of local businesses, venues, the Council and Friends alike particularly this year when finance is tight.
Programmes should be with you by the time you read this and we look forward to seeing you at as many events as possible.
The Proms begins on Friday 10th June and finishes with a great finale on Saturday 25th June.
See you there!
MAY 2022
There have been some exciting late developments. El Café have agreed to host 'Shipston Introducing' (replacement for the Fame competition) on Sunday June 19th so any musicians who would like to take part, please get in touch on our facebook page or at www.shipston.org.
The Shipston Proms 22 programme should be through your door in May but in the meantime here is a taste of some of the performances on offer.
For Launch Night on 10th June in Townsend Hall, we are very excited to welcome for the first time to Shipston, Dr Funk and his Disco Inferno. They have appeared at Glastonbury over the last few years wowing the crowd with a popular mix of disco classics and modern dance bangers. Tickets will be available via a link from our website. Popular local DJ Toppers Disco will also be adding to the dance atmosphere.
In the second week, The Celtic Folk Group Brimstone from the North Cotswolds will be performing at the Black Horse in Thursday evening on 23rd June. They are a spirited four-piece, comprising fiddle, guitar, whistle and bodhran.
The Launton Hand Bell Ringers are holding a concert at St. Edmunds Church on 25th June during the last afternoon of the Proms. From the village of Launton near Bicester, the ringers use a unique collection of bells, thought to be one of the finest in the world, built up by the late Frederick Sharpe over 50 years. Their recital will be an opportunity to hear these historic bells in action and to appreciate the legacy of a fine campanologist and bell historian. Later, the main church bells will be rung to herald the beginning of the Final Night acts.
Another first for Shipston is the appearance of The RPJ band otherwise known as The Rick Parfitt Junior Band. His late father together with Franco Rossi were in the legendary Status Quo. On Final Night Rick Parfitt Junior will be headlining the stage for a show which encourages audience to immerse themselves in the music including handwaving, singing aloud, in fact everything that is natural to a Proms crowd!
Please check out our programme to see what else there is on offer and please come and support our performers who have been waiting a couple of years to do their thing!
Lastly, but not least, a huge thank you to the local business sponsors who have stepped up to help us with our costs, to the Council for their grant and to the Friends who have pledged their support. If you would like join up as a Friend with the benefits of free entry to Launch Night and selected ticketed events please take a look at our website.
We look forward to seeing you all next month 10th -25th June
APRIL 2022
There was a lot to fit into the recent meeting at the White Bear including updates on the programme, new ideas for the shows, Launch Night and Last Night discussions and all the nitty gritty that goes with organising the Proms.
Instead of the Fame Contest this year we will have a Shipston Introducing type event, where new musical talent will have an opportunity to show off their music, this time without the element of competition. BBC Suffolk Introducing was responsible for finding Ed Sheeran so it would be great to find the next singing sensation!! We will have details of where this will be held later. There will also be an open mic night too giving musicians plenty of opportunity to appear in front of a wider audience post Covid. A new to us act in 2019 was the Big Ginge Blues Band and it's great that they are appearing again at the Proms. Last time they wowed the audience at Long Compton with their mix of fireball energy and soothing soul and this time they are playing at The Black Horse on Sunday 19th June.
The Cotswold Choir will be appearing at Cherington Village Hall on Saturday 11th June. In addition to appearing at the Proms in 2022, they have applied to take part in the Commonwealth Games in Birmingham. It will be exciting if they get through!
Launching the Festival this year will be Uncle Funk and the Disco InFerno at Townsend Hall. They are the UK's top live disco band, booked every year for Glastonbury Festival and many other huge events. We look forward to welcoming them Friday June 10 th for a dance extravaganza. Final Night will be celebrated to the rockier sounds of Dusk Till Dawn, The Shapes and the headliners The Rick Parfitt Junior Band on the 25th.
If you have been supporters of the Proms over the years, there is as you know plenty more to enjoy, including the enormously popular Young Musicians Concert at Barcheston, Songs from the Shows, Helen Porter's Chamberpot Pourri and music from our very own Town Band.
Festival dates are 10th – 25th June, two and a half months and counting…….
March 2022
After many appeals for help It was brilliant to welcome new member George Kelly to the Shipston Proms committee at our first meeting of the year at the White Bear.
It seems all systems go with planning for this summer's festival made all the easier as we have had the line up more or less in place since 2020. Currently, we have Uncle Funk bringing his Disco Inferno (formerly Wonderband) to Townsend Hall on Launch Night, Friday 10th June. They have appeared at Glastonbury three times in recent years and are guaranteed to have you dancing all night long. 'Dawn 'til Dusk, The Shapes and The RPJ Band (otherwise known as the Rick Parfitt Junior Band) are headlining on the Final Night promising a memorable night of rock n roll. On Friday 17th June, there will be a dance party hosted by DJ's Harry Synge and Tim Samsara at the Hub with their trademark pounding techno beats.
Chair Charlotte is talking to Shipston High School plus children's music group Calypso Kids as well as looking into arranging a music recital at church and liaising with Barney Porter for the Open Mic Night. We are talking to venues in and around Shipston including The Hub, the Black Horse, and Talton Mill to see what music can be put on where. When we can, we are going to see bands to see if they are suitable to play during the Proms fortnight. For new ideas for Proms 2022 we are looking into selling Proms T-shirts and having card readers in addition to receiving cash.
We are still looking for more committee members so if anyone would like to get involved, please let us know on shipstonproms@gmail.com. If there are any musicians who would like to take part, please also get in touch. For all updates, please go to shipstonproms.org or our Facebook page.
Dates for this year's festival are 10th – 25th June.
 FEBRUARY 2022
With some time on my hands, I was looking through some old Shipston Proms leaflets and became intrigued by the name of a certain band.
Back in 1999, during the first ever Proms festival, a Band called 'The Syringe Babies from the Planet Zyz' unleashed their sound at The George Hotel in Lower Brailes. I wish I had been around to listen to them.
The Syringe Babies were two friends, Mosey N Tinkle and Leni St. Monkey whose mission was to bring the 'varicose culture of Planet Zyz to the firesides of Milton Keynes and other parts of the Earth with songs about aliens.
They created a concept album around the Vitalab concert held in aid of victims of Alien abuse which was hit by the Syringe Babies when their craft accidently crashed into the venue. Thankfully no-one was hurt. The interviewer asked what they put it down to, had the audience not arrived at that point? Well, not at any point really, one of the Syringe Babies replied somewhat apologetically.
Their album 'Spice up your Lift' is either very entertaining or mad. In between the songs there are Desert Island type interviews with fictional reporter Ella Wusey talking to the Syringe Babies while they man their tea stall at various locations in Milton Keynes.
You couldn't make it up………
It would be great if the Syringe Babies could make another landing in Brailes but for now I will have to make do with the digital version of their 'other worldly' album via Bandcamp. If anyone knows their whereabouts, please let the Shipston Proms know!
 JANUARY 2022
Discovering new music, whether it has been around for decades or current, is one of life's pleasures. There is a great radio show called 'BBC Introducing' which started up in 2007 and
has since introduced the world to some now well known performers like Ed Sheeran, Florence and the Machines and Jake Bugg. On TV, a way of finding new music is through the
BBC Jools Holland show. Jools is brilliant at including both new and popular artists in his studio show and we also have a chance to learn what their influences are.
Books by musicians are also a good way of being exposed to new artists. I've just been reading Stevie Van Zandt's autobiography. I knew him mostly from his acting role in The
Sopranos, as gang member Silvio, but I didn't realise that he had been a member of Bruce Springsteen's E Street Band, nor that he was and still is a prolific songwriter and performer
in his own right. (He also helped to get Nelson Mandela out of prison with his anti-apartheid activism). His influences are many including bands involved in, what he calls, the British
Invasion of America back in the Sixties eg. The Beatles, Rolling Stones, Small Faces, Manfred Mann. I asked Alexa to play me the songs of the 60's band Manfred Mann which were new
to me, before switching back to the disco inspired Dua Lipa album I had been listening to. She won what would be the last ever to be female category at the Brits Award 2020. Her
influences are Prince, Outkast and Gwen Stefani when she was with No Doubt.
Our Proms is a good way of getting introduced to music that we may not normally listen to,
with all sorts of genres being played throughout the festival. It may be worth checking out Tim Samsara and Harry Synge this summer if you've never been to a dance party. Or, if
you'd prefer a heavier sound, then supporting band Dawn 'til Dusk are playing rockier songs on the Final Night.
At Open Mic night you can listen to a variety of musicians in an informal setting. There is classical music out there too including the popular Young Musicians concert at Barcheston
and also an event to showcase new musicians. More details in next month's Forum.
Hopefully people will be able to make the most of the Proms as there is a great deal of music to be heard on our doorstep. Please keep the dates free 10-25th June, go and see at
least one event you've never been to before…….and let us know what you think!
SHIPSTON MUSIC TRAIL  3-5 September 2021
The Shipston Proms music trail weekend was heralded by a welcome burst of September sunshine and a shimmering set from professional singer Louise James at the Hub. Out of the venue's picture window, Brailes Hill basked in the evening sunshine. Inside, the managers Kayleigh and Alex had created an atmospheric Casino Night with Louise opening with a spinetingling James Bond soundtrack.
It was a vibrant start to the music weekend which on Saturday, saw back-to-back music in the town pubs and cafes.  It was great that The Lazy Pug, relative newcomers to Shipston, were keen to get involved, plus the Horseshoe, especially as the new tenants had only been in a couple of weeks. Popular local musicians Barney Porter and Jerv played a lively set there early evening. Other familiar faces amongst the musicians were former Shipston High School student Ben Bryan, now living in Manchester, who played two acoustic sets at El Café, the Leamington based Hanksters who busked for us last year in the town square were at the Three Ewes and the duo with the double bass, Prom's regulars the Peas were performing at The George.  It was great to welcome them all back.
New acts for us were the dance orientated FAZFunk, think Red Hot Chilli Peppers, Daft Punk, who had people bopping at the White Bear and West Midlands based Jack Reach and the Shaders who at the Lazy Pug played a very popular and professional covers set including songs by Van Morrison and Oasis. Not new to the George, but new to the Proms were The Artichokes a charismatic twosome who sound like four and who played their version of rock classics in the second act for the night at The George. The Dropouts from Moreton in Marsh were a band we hadn't seen before, and they delivered a very confident and very loud set of classic rock songs at The Coach and Horses.   I hope we see them all again.
The Shipston Proms Open Mic Night on Saturday evening at The George Inn Lower Brailes was packed out with both performers and audience. There was a great deal of talent on show and a particular highlight included a set from 16-year-old Josh Rowley playing guitar and using a loop pedal to create his backings, followed by music on his newly learnt 5 string banjo.  Definitely someone to watch out for in the future!
On Sunday afternoon the sun continued to accompany our music trail and, under the brightly coloured marquee of the White Bear in Upper Brailes, highly respected musician and composer Jon Brindley entertained the very appreciative crowd with his fiddle, guitar and accordion playing his own unique interpretations of songs that have moved him, including the tear wrenching Woody Guthrie's Mexican Lament 'The Deportee'.  The George hosted the Patsy Gamble Jazz Trio on Sunday afternoon. Patsy Gamble, from Stroud, is one of the finest saxophone players in the UK and delivered an inspirational programme of jazz standards with James Agg on double bass, and Tristan Watson on guitar.  Back in Shipston the Peas played again in the packed garden of the Black Horse while singer, songwriter, Greg Brice held court from a truck outside the Thirst Edition to a very appreciative crowd.
All venues, acts and audiences contributed to a very lively and community spirited weekend.  I met our former babysitter Kelly in the Lazy Pug, the first time I had seen her in 27 years!
We thank everyone who got involved to make the weekend such a success and look forward to welcoming you all when we return to a full Proms next year.